Before you start, write down the following in your agenda:
BRING PLAY-DOUGH FOR SCIENCE!!
(We need a TON of play-dough and only 1 person has brought in any)

To be completed today:

1. Complete performance tasks #5-8 (due Friday!)

2. Go to

www.myskillstutor.com

and complete the 'Oceans' activity. Complete it until you get a 100% on your activity. This will be going into the gradebook

Username: lunch number

Password: cobb

Site: eastcobb01

3. Go to

www.brainpop.com

and watch and complete the 'clouds' video and quiz. Write down your answers on a sheet of paper

Username: ecobb

Password: ecobb

4. Go to

http://www.discoverwater.org/water-cycle/

and complete the water cycle game THEN the blue traveler game. We will be completing a writing assignment tomorrow that has to do with this.

5. Go to

www.explorelearning.com

and sign in with

Username: 6Bdudek

Password: Ecms

Click on the 'water cycle' gizmo and play around with it. When you are ready, take the quiz at the bottom of the page. Write down your QUESTION AND ANSWER on your sheet of paper (There are only 5 questions)

6. Study for your Water test on THURSDAY!!!

HW: Make sure you have finished ALL of your skillstutor activities. Performance tasks #5-8 are due on THURSDAY! BRING PLAY-DOUGH! Test on THURSDAY!!
Powered by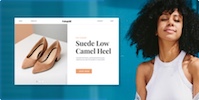 Create your own unique website with customizable templates.