1. Start with your notes on the page that Ms. Dudek gave you. You will need to open the power point file at the bottom of this entry and go through it at your own pace. You will need to complete a tree map on the bottom of your notes about the three types of heat transfer (include definition, example and picture for each)

2. Go to

www.brainpop.com

and watch the 'Heat' video AND the 'Temperature' video. Take both quizzes and circle your answers on the back of your notes

Username: ecobb

Password: ecobb

3. Turn in your notes to Ms. Dudek and get a Storm Project Planning sheet. This will help you organize your research about your storm before you start building your model. Once you get your sheet, you can begin researching your storm.
Powered by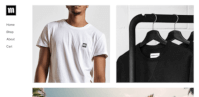 Create your own unique website with customizable templates.