Today we learned the difference between Global Warming and the Greenhouse Effect. We also compared the two in order to see how one may be affected by the other. We also go started on our Heat Absorption Lab that will happen tomorrow in class (if you have not finished fill in your lab sheet, use the power point below to help you!)
HW: Finish double bubble on greenhouse effect and global warming (There is another power point attached to help you with this if you get stuck)
Storm Project is due FRIDAY!!!!


Powered by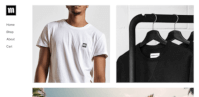 Create your own unique website with customizable templates.