Today we went over climate vs. weather. Just think of climate as your personality (your overall self) and weather as your mood (temporary). We discussed the difference between the two, did a gallery walk to see if we understood, and also watched a couple brainpops to make sure we were also getting the material.
​
HW: Make sure you finish your Climate vs. Weather sheet if you haven't already. Watch the video below and fill in your 'Air Pressure' notes
Unit 5/6 Folder is due by THURSDAY! (1st and 2nd period you should have already turned in your essay)

Homeroom: Make sure you bring in Box Tops again for our Spring box top collection!!!!!!!!

Powered by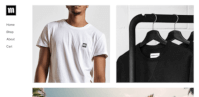 Create your own unique website with customizable templates.