Today we actually took notes in class (imagine that!) We also started on our performance tasks #5 and #7 since they were taught during the lesson today. We also completed a critical thinking assignment that involves soil and the nutrients contained in it. We also got to see the difference in mechanical and chemical weathering and also started watching oxidation take place in the classroom!

HW: Watch the Soil Conservation video and finish the notes. Performance tasks #5-8 are due FRIDAY!

https://www.youtube.com/watch?v=jE3pvEG_g8U

Tellus field trip permission slips went home TODAY! They are due back November 9th but the first 80 students to turn it in will be attending the trip. I also need about 5 parents, but I will send out an e-mail later on this week to see who is interested.
Powered by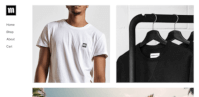 Create your own unique website with customizable templates.