Today we finished up review stations in preparation for our Unit 3 test tomorrow! Make sure you study!
HW: STUDY!!
P.S Our next unit is on plate tectonics if you want to study up for the pre-test on Thursday :)

Reminders:
The Book Fair is going on this week from 8:45 - 4:00 this week in the media center

THIS Friday we are having Food Trucks in the front parking lot! Come out for a good time.

Box Tops are due 10/23 to your homeroom. The homeroom with the most box tops will win a Pizza Party!!

Tellus Permission slips and money are due 11/9

Junior Achievement permission slips and money are due 11/4


1st period:


Powered by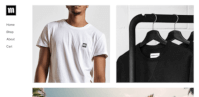 Create your own unique website with customizable templates.