Today we had Mrs. Pendergrass from Georgia Power come and speak to us about efficent ways we can reduce the amount of electricity we use daily. We also talked about projects that Georgia Power is developing in order to generate clean energy! This was a great review of Unit 1 which will definitely be assessed on the final tomorrow.

HW: STUDY!!!!!! Final is TOMORROW!! Good luck and study study study. Rewatch all your edpuzzles, flip through your Do Now journal, and look at all your folders that were passed back to you two weeks ago.

Powered by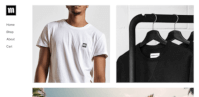 Create your own unique website with customizable templates.