Guys, it's summer!! What a great year class of 2024! Enjoy your summer and come back ready for 7th grade Life Science, refreshed, rejuvinated, and ready to take on the year! If you feel so inclined to get a head start on 7th grade curriculum, I've attached a booklet that goes over EVERYTHING that you will learn for the year. I hear they give pre-tests, so you might want to take a look :)

Enjoy your summer guys, thanks for an amazing year as I finish out my teacher career as Ms. Dudek and head into teaching as Mrs. Williams!

​

Powered by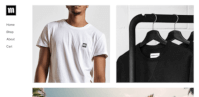 Create your own unique website with customizable templates.