Today we continued reading "The Dead and the Gone" and "Life as we Knew it". If you are interested in some summer reading books, remember that you can get book 3 and book 4 in the series! I haven't read them yet, but I hear they are great.

HW: Finish your chapter questions and activities for your specific book

The Dead and the Gone

, Chapter 17

Read to find out how the death of yet another person turns out to be a good thing to Alex.

How do the economic differences in goods and services in different parts of the city once again make Alex's life difficult?
Just when things can't get any worse, they do. Explain three ways in complete sentences.
Finish this sentence: "But the one good thing that happened to Alex was…"

Select ONE of the activities listed below to complete this assignment:

On page 266, what does the officer assume about Alex and his sisters that is incorrect? What do you think caused the officer to jump to that conclusion? Do you think it influenced the manner in which Alex was spoken to outside the Port Authority?
On page 267 Alex is caught in the middle of "Bri will die if we can't transport her on the sled, but if we don't trade the sled for food, she will die anyway." Luckily the rest of the chapter works out for him (somewhat), but what do you think Alex should have done if those were his only two options?

Life As We Knew It

, Winter, Chapter 18

Read to find out how Miranda and her family celebrate Christmas.

Miranda, who does wash by hand and is living on her back porch with the rest of her family, says in her December 25th entry that she had the "best Christmas ever." Why do you think that she thought so highly of this holiday when her situation is so dire?
Find the allusion on page 286 and use the internet to look up its meaning. Explain why Miranda would say that.
Sickness is creeping closer to Miranda's family Describe what happens towards the end of the chapter.

Select ONE of the activities listed below to complete this assignment:

Use the internet to look up five facts about the Flu Pandemic of 1918.
Use the internet to look up five ways a person can ease flu symptoms.
Powered by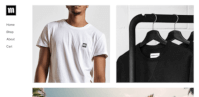 Create your own unique website with customizable templates.